Contact Us
Hardwood Floors add a beautiful, elegant, and natural element to any home. With reasonable care, hardwood floors can last as long as the rest of your home and will become more beautiful with age.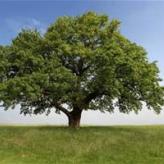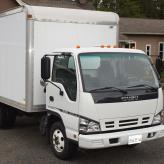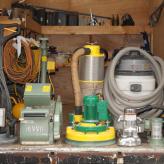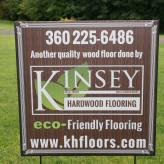 HARDWOOD FLOOR TIPS
There are many wood options available to meet everyone's needs.
Hammer-in pads for your furniture can extend the life of your floor.
Stains can dramatically change the look of your floor.
Vents, borders, and medallions can brighten up existing floors.
Refinishing an old hardwood floor is more sustainable than replacing the floor.
If you just purchased a new home you might want to have your floors refinished prior to moving in. Not only does this save you money, you do not have to move all the furniture twice.
You can spice up your existing floors by installing borders and medallions.
Hardwood floors raise the value of your home.
Hardwood floors look newer, longer.
Hardwood flooring expresses history throughout a home.
Area rugs in high traffic areas will help to prevent exposure to dirt and water.
Existing stairs can be easily refinished for a brand new look.
Choosing a hardwood floor company that is licensed & bonded can save you money down the road.
Adding quarter round to the trim may enhance the appearance of your new hardwood floors.
Waterborne finish delivers low VOCs.
Wood floors make your indoor air quality better.
Acclimation is key for proper installation.
Maintenance coats keep your wood floors looking like new.
Preparation is key to a proper installation, sand & finish.
TESTIMONIAL
"The Kinseys were very professional and spent time with me discussing the project and what I was looking for in terms of color before I even hired them. I wanted a dark color, but I didn't like the stain on the oak boards. After seeing some pictures, I had my heart set on 3-inch Brazilian Cherry. The installation went quickly once the wood was acclimated. Ryan and Jess finished up with the Trio sander and I could definitely see a huge change in the final sanding process. I wanted a base finish that was going to last a lifetime. I chose Waterborne finish knowing that there would be zero odor afterward. I was surprised by how the Brazilian Cherry looked when the job was complete. I don't think I'm ever going to sell my home. Thank you Ryan and Jess."

Tom P.
Camas, WA
"The Kinseys were very informative about refinishing my oak floors. They sold me on their craftsmanship and product line. I'm happy to say that the job went smoothly and I didn't think my floors could look as good as they do. Thank you Kinsey Hardwood Flooring for all your hard work."

Joanne S.
Portland, OR
"I was undecided about extending more hardwood flooring throughout my house. I wanted the floors to match but I knew that the floors I have now are 2.25-inch white oak and were installed in the late 80's. Kinsey Hardwood Flooring came and gave me a bid and educated me very well on how critical it is to match the existing species and grade. I felt very confident that my floors were going to match up just fine. Jess and Ryan performed a perfect blend when weaving the floor together. I was so excited to see my house full of beautiful hardwood floors. The sanding process was fast and shockingly clean. I picked the eco-friendly finish that was commercial grade and I got three coats. It was nice to step away from the Swedish odors from my previous house and use a low-odor but very strong and durable waterborne finish. The job and the decision to use Kinsey Hardwood Flooring was well worth the wait. Fantastic job guys."

Greg B.
Portland, OR
"I had Kinsey Hardwood Flooring do everything to the floors. They demoed the carpet and padding and removed all the staples before installing 3-inch maple. The house stayed very clean and the job site was always looking very professional. Ryan and Jess met all the scheduling requirements. I felt like I could trust these guys in my house and trust that they would give me an exceptional job. After the install was done, I could see their work and was impressed. The sand and finish was icing on the cake. The products they used were outstanding. The waterborne finish they applied worked out perfectly for me and the odor was very low to nothing. They exceeded my expectations. Thanks Kinsey Hardwood Flooring."

Joe N.
Portland, OR
"Kinsey Hardwood Flooring did a great job on refinishing our old Douglas fir floors. Keeping the dust to a minimum was crucial for us. The Kinseys pulled through with flying colors. Jess's and Ryan's work was excellent and they were a pleasure to be around. Having the owners on the job sure made a difference in quality from our past experience. Thank you guys."

Lisa & Ken M.
Portland, OR
"My husband and I wanted a more durable, easier-to-clean floor for our hectic family lifestyle. We chose Kinsey Hardwood Flooring to install hickory hardwood floors because of the wood's density and longevity, as well as the toughness of the waterborne finish they used. They were so understandable in the way that they conveyed information to us about the high-quality products that they use. The owners, Ryan and Jesse, were both on the job, exceeding my and my husband's expectations. We love the job Kinsey Hardwood Flooring did."

Mary & Bill C.
Vancouver, WA
"I just want to say, "Thanks guys for making what I thought would be a nightmare job into a dream job." I was skeptical about having my oak hardwood floors refinished because of all the horror stories I had heard about dust. When I saw how Kinsey Hardwood Flooring conducted themselves at the estimate, my worries were leaving me as they discussed their dustless system and how clean they would keep the house. When I showed up at the house to see the progress, I was happy to see that they had hung plastic and tape over all the cabinets in the kitchen, and they were keying on protecting the important things that I couldn't get off the walls. My house was 98% dust-free just like they said it would be. They were very respectful and they made the job a joy to have done. I highly recommend Kinsey Hardwood Flooring to anyone. I can't wait to have you guys back to do more work."

John & Sarah G.
Lake Oswego, OR
"I'm a wife and a mother of three and I want a respectful company in my home and I want my family to be safe from any toxic finishes on my new hardwood floors. In my search for a hardwood floor company I wanted to use a family-owned and operated hardwood company. I decided on Kinsey Hardwood Flooring. When Jess came to my house to do the estimate he politely introduced himself and told me a little bit about what his company stands for. We started talking about family and the environment as he was measuring. Then he started telling me how environmentally-friendly hardwood flooring is. Jess was explaining how the forests are harvested to make these hardwood floors, what woods are quickest to regenerate, how hardwood flooring actually has a positive impact on the environment, discussed different types of low-toxicity finishes, etc... I said, "WOW!" I couldn't believe how green hardwood flooring is! Jess told me about all the different woods that would best suit my wants and needs. After talking for a while I decided on having lyptus hardwood flooring installed with waterborne finish. I had Kinsey Hardwood Flooring install lyptus flooring throughout my entire house. What a glowing difference. The job went perfectly smoothly and we were back in our home before hew knew it. My house was spotless! Awesome job guys! Thank you so much Jess & Ryan."

Beth A.
Camas, WA
Jesse & Ryan, Thanks for the great job on my maple floors. I have to say that the floors actually look better now than they did when they were originally installed. The finish is perfect and your work was done on time and on budget. You left my home clean and dust-free. Thanks again!

Patrick B.
Camas, WA
"We'd been thinking about getting hardwood floors in our house for quite a while, got a couple different estimates, but were concerned about price and disruption to our living area during installation. We support using local, independent business over big-box stores so I found Kinsey Hardwood Flooring in Woodland, WA through a simple Google search. We already knew what we wanted so when Jesse Kinsey came to give us an estimate, I was impressed with how passionate he was about hardwood flooring! He convinced me of his expertise, his bid was reasonable, and he seemed excited to get started. I was impressed with how conscientious he was to keep ALL the dust out of the rest of the house and his focus on installing floors with expert precision. He seamlessly blended new flooring into the existing floor and fixed a former flaw along the staircase. Jess did an excellent job! We are so pleased with the results and wholeheartedly recommend Kinsey Hardwood Flooring."

Dottie T.
Woodland, WA
"My wife and I contacted Kinsey Hardwood Flooring because they are a local, family-owned business. We found them to be very responsive, prompt, and thorough. They restored our walnut floors to their original luster. It was fun to work with true craftspeople who get excited about real wood flooring products. We unreservedly recommend Jesse and Ryan for your hardwood flooring needs."

Keith and Sharon P.
Woodland, WA
"Kinsey Hardwood Flooring came to do an estimate for me on an install, sand, and finish that would best match my decor. They were so knowledgeable and they were able help me decide on 4-inch walnut for my house in no time at all. I couldn't ask for anything better. Thank you Ryan and Jess."

Sincerely,
Barbra K.
Portland, OR
As you envision your dream floor, select a company to do the quality work that you deserve! If you have any inquiries, please don't hesitate to call or email Kinsey Hardwood Flooring. We would love to discuss your flooring project with you and have the opportunity to provide a free on-site estimate.
Operating Hours
Monday – Friday  7:00AM-6:00PM
Phone:(360) 225-6486
Email:[email protected]
Sincerely,
Jess Kinsey, Owner
Ryan Kinsey, Owner
Kinsey Hardwood Flooring LLC